After seven weeks of hard work, we've published BootsFaces 0.9.0. It's a major improvement over BootsFaces 0.8.6. Unfortunately, a little error slipped through our QA gate: It seems we've involuntarily published a Java 8 version. If you are using Java 6 or 7, you'll have to wait until 0.9.1 comes out in a few weeks, or you may use the developer snapshot on Maven Central. It was a small bug, easy enough to fix it within a day.
While BootsFaces 0.9.0 is more than a bug-fix version, it clearly concentrates on polishing BootsFaces, removing bugs and finishing things we had started in previous versions. That's not a small achievement: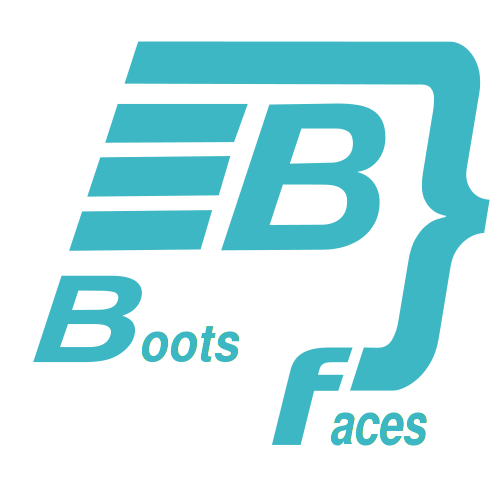 the number of commits on GitHub went from 856 (BootsFaces 0.8.6) to 1028. And that's only the base library. The showcase has improved a lot, too. And we've managed to finish a component many developers desperately need: <b:dataTable />. What makes this component unique in the JSF world is that it is rendered on the client. That makes it feel a lot faster and much more responsive than traditional server-side data tables. We've already received a lot of bug reports and enhancement requests, even during the development phase. Thus I'm sure the data table will remain in our focus during the new few updates of BootsFaces.
A more liberal license
Probably the most important point of BootsFaces 0.9.0 is the license. Now, BootsFaces is available under an Apache V2 license being a lot more liberal than the old GPL V3 license. For example, you can use BootsFaces in commercial products without further ado.